After your account creation, you will be presented with your profile page, page might have additional options should you opt-in for the Tutor profile.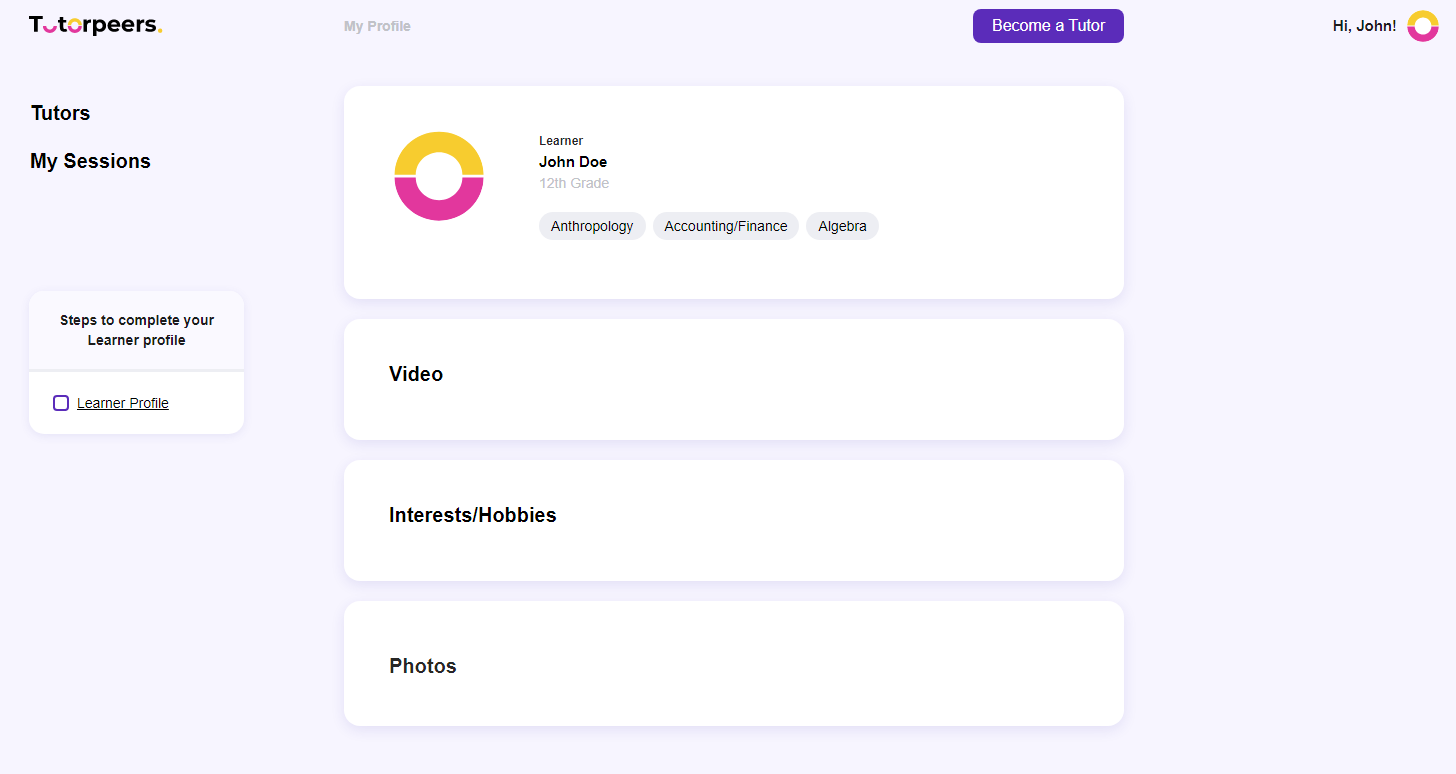 On the left side, you will see steps that you need to take to complete your profile.

You need to provide additional information in your profile that will help us find you relevant lessons, here you can also set up your payment method.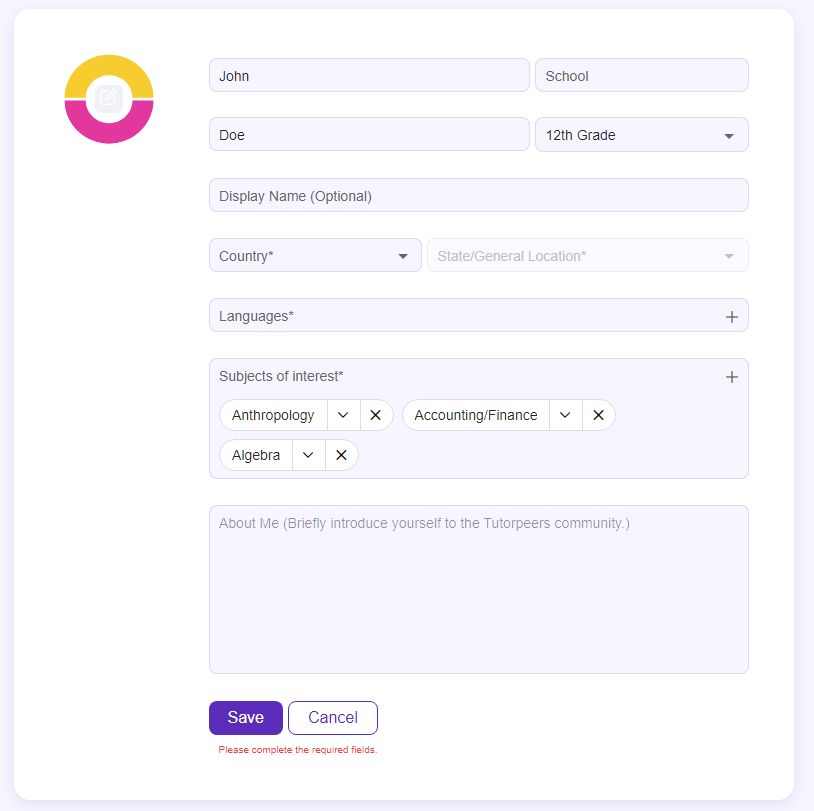 As a Tutor, should you decide to set up paid lessons you need to connect your debit\credit card to Stripe and set the price per lesson which that lasts 30 min.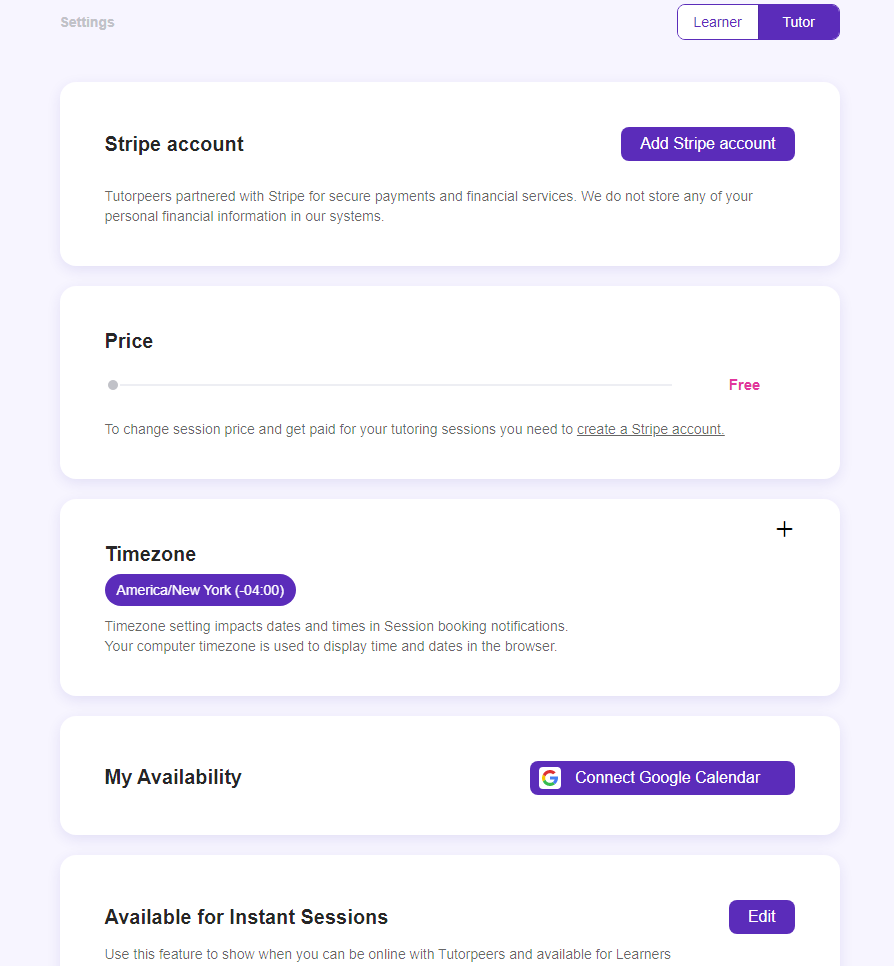 For a Tutor an additional required option is present, and it's to connect your Google Calendar to our website, it will allow our platform to receive lesson schedule requests from learners and automatically create events in your calendar.
And that's it! All you have to do is wait for verification of your profile. You can get more information on the process by clicking the link below.
Should you still have further questions we are always happy to help! Just send us an email at support@tutorpeers.com