'Instant Session' is a functionality that allows Learners to begin a session with a Tutor without prior booking.

To begin an 'Instant session' as a Learner all you need to do is to find a Tutor on the marketplace that is available for an 'Instant Session' and click the 'Instant session' button.


You can filter Tutors with 'Instant sessions' using an Availability filter!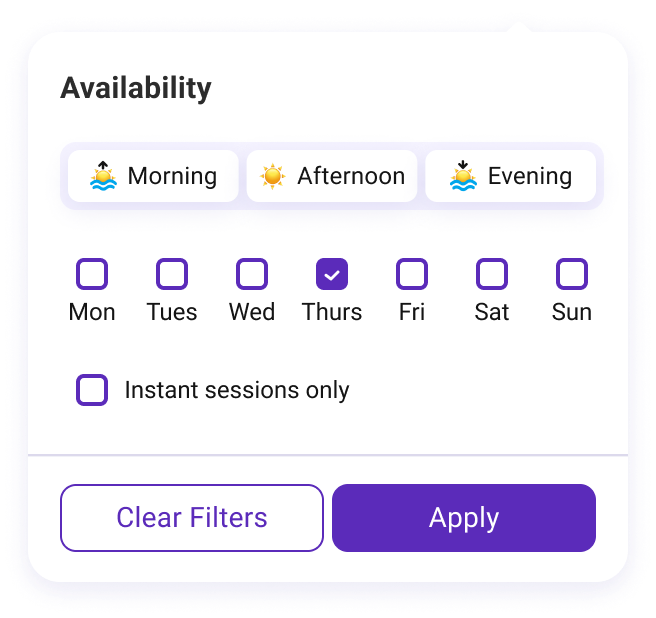 To set up 'Instant sessions' as a Tutor, you need to navigate to your profile settings and in the availability section turn on 'Instant sessions'.
https://app.tutorpeers.com/settings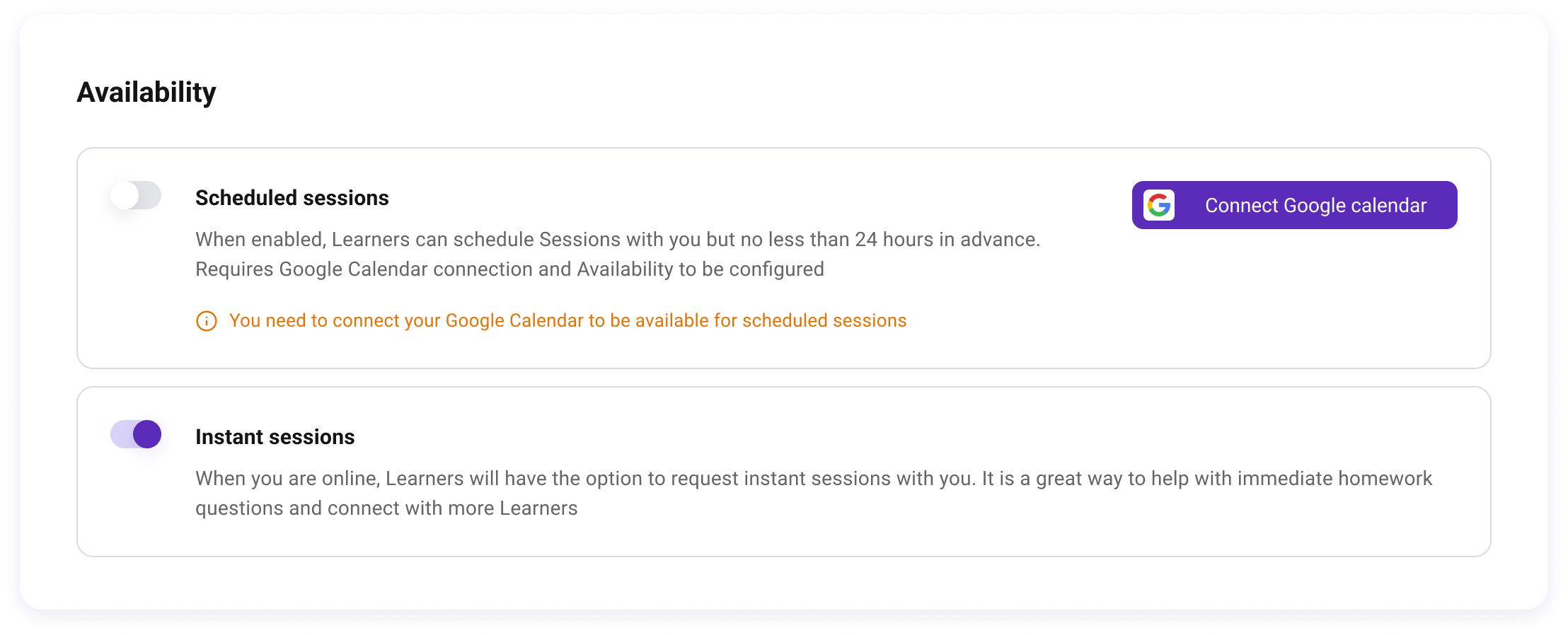 As a Tutor, you have to be online for the Instant session button to appear on your Tutor profile.

Simply keep Tutorpeers open in a tab on your Desktop or Laptop and run in the background, should a Learner request an 'Instant session' with you - a sound will play and you will be notified.
If you have feedback and suggestions for other features, please get in touch with us at support@tutorpeers.com. We will be happy to hear your opinion!